TALK Surrey CIO working relationship with speech and language therapists
Overview
TALK Surrey CIO is a small Surrey based charity supporting people withaphasia, usually following a stroke. We have been operating for over 22 years. We aim to support our members to practise all forms of communication. We have 5 groups (Ashford, Guildford x 2, Knaphill and Walton). These provide a friendly and social environment, that encourages independence. Our ongoing relationship with speech and language therapists helps us to achieve our aim.
Referrals
Most of our members are referred by a speech and language therapist (SLT). TALK Surrey is in close working contact with several Surrey hospitals and local community SLTs. We receive a high number of referral forms.


Thereferral form from the SLT is very detailed. It includes information about the person'saphasia and how it affects their communication. It also gives advice and strategies on how to best support this individual. This really helps us understand the needs of our members, ensuring that they get the most out of our sessions.


The Operations Manager will keep the referring SLT informed of any changes to the member's condition.


Speech and language therapists are welcome to visit one of our groups before referring people to us or at any other time.


* Please note, only a member of staff and the group leader has access to referrals, and each member has given their consent to this.



Training
At our groups, we aim to offer one to one support to our members. At the sessions, each member works alongside a designated volunteer where possible. Our volunteers are not healthcare professionals; however, they are trained in supporting communication for people withaphasia.


Onboarding training is provided for our new volunteers, and ongoing refresher training is also in place. All training is delivered by speech and language therapists. We are also working closely with a specialist SLT to design a tailor-made training package for all our volunteers.
Appraisals
We aim to ensure that all our activities and communications areaphasia friendly. To help us achieve this, speech and language therapists carry out annual appraisals of all our groups. They give us helpful feedback about what is working well and what we could do better.


This also ensures we keep up to date with current approaches toaphasia management. We can then use this information and the advice given by the SLTs in our groups to provide the best support for our members.
Affiliations/ Memberships Awards
TALK Surrey CIO is affiliated to the Stroke Association
www.stroke.org.uk
TALK Surrey CIO is a member of the Aphasia Alliance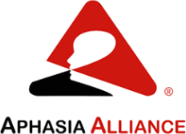 www.aphasiaalliance.org