We are looking for more Trustees
...can you help?
We are seeking new Trustees to help lead our charity and make a real difference to people's lives. The Board currently consists of seven Trustees and we are looking to recruit up to four more. This is an exciting time to be joining TALK as we develop our services post-Covid to ensure we meet the needs of people withaphasia in our local community. You will be joining a friendly, committed and active Board and training will be provided. Please open the link here to see full details, thank you.
TALK and the Aphasia Alliance
Carol Sacchett, our Chair, recently attended the Aphasia Alliance meeting on Zoom. The Aphasia Alliance is a group of UK organisations that work together to:
raise awareness of aphasia
encourage collaboration
promote good communication
exchange ideas and resources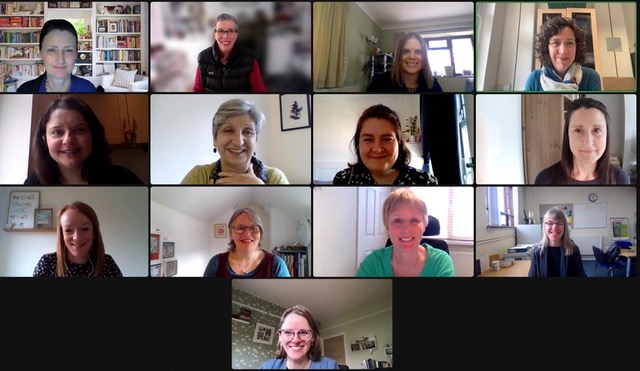 We are very pleased that TALK is a member of the Aphasia Alliance. It's so important to keep in touch with other similar organisations and to speak with one voice.
You can find out more about the Aphasia Alliance here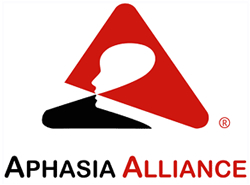 Goodbye to Alison
We also recently said 'Goodbye' to Alison, our Group Coordinator. She has been a fantastic member of the TALK team and all the Groups will really miss her. Here she is with some of her leaving gifts.
Thank you from all of us at TALK.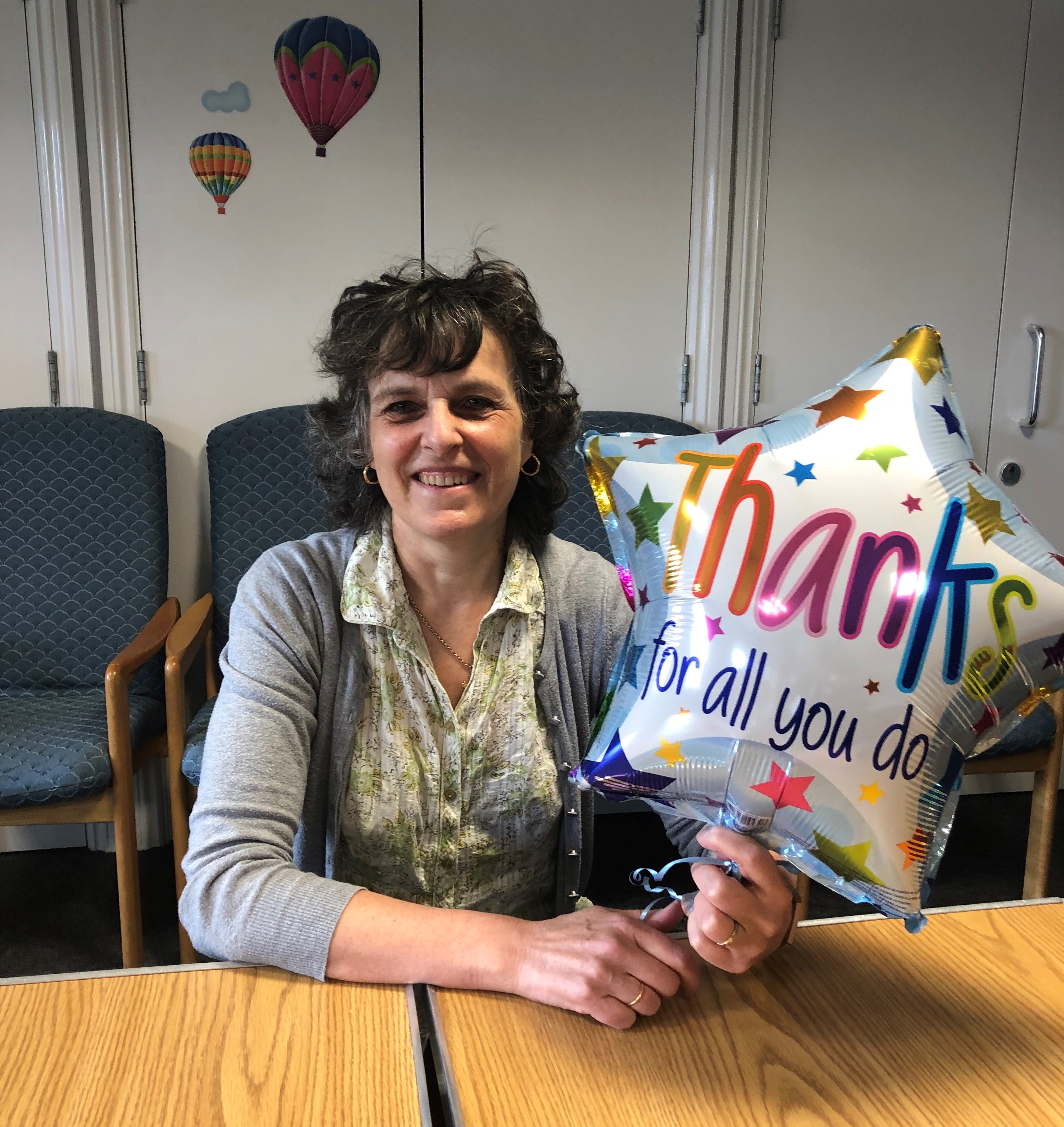 Thank you for your Donations
TALK is very grateful to have received the following donations:
September 2021- £500 received in memory of Dorothy Baillee from her sister Chloe Armstrong
September 2021 - £612 donated by Nick & Nicky Flew from the sales of their 'Lockdown' book
November 2021 - £2000 donated by the Guildford RVS Onward Stroke Club
December 2021 - £100 donated from the Thornbury Rotary
January 2022 - Sadly one of our valued volunteers Steve Hand, passed away in January. He had volunteered at the Walton-on-Thames group for a number of years and will be very dearly missed by volunteers and members alike. His wife Jan and their children very kindly nominated TALK as their chosen in memoriam charity. We are very thankful as this has raised over £2500 for the Walton group.